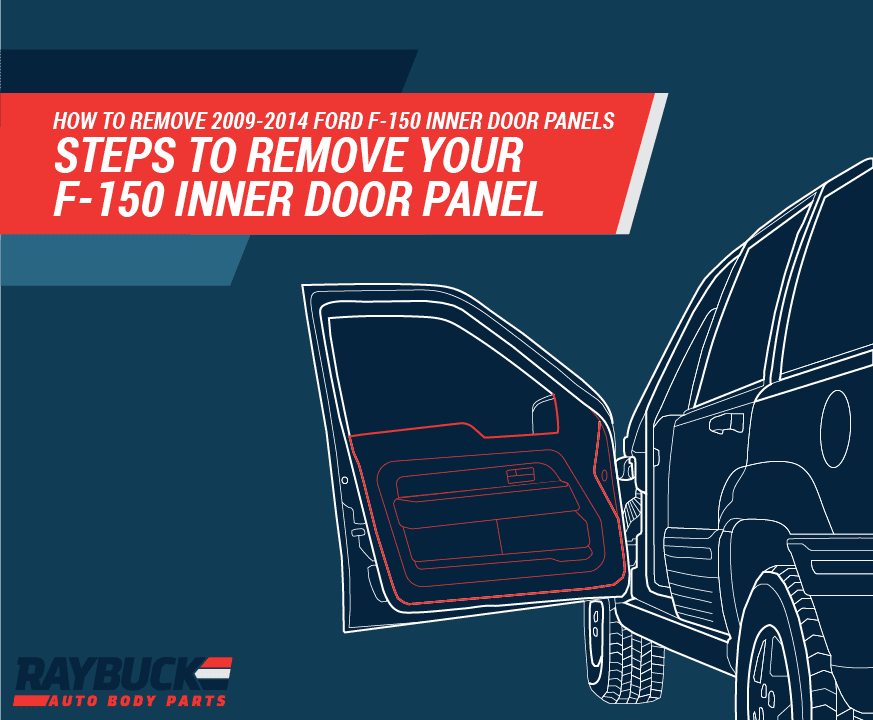 There are different reasons for needing to remove the door panels in your 2009-2014 Ford F-150 — to replace your speakers, repair a broken door handle, replace a busted window, etc. You will only need a few common tools and a few minutes to remove your door panels and gain access to the inside of the door and all of the door mechanisms. While this isn't a complicated job, it is important to follow the right steps to avoid breaking your inner door panels and the plastic mounting hooks.
Tools Needed to Remove Your Inner Door Panels:
These are the basic tools you will need to complete the project:
6 mm socket
8 mm socket
Ratchet or drill & adapter
Hooked or pronged tool for pulling
Small flathead screwdriver for prying plastic covers
A flashlight or floor light
Depending on what you will be doing once the door panel is off — for example, if you are replacing speakers or the handles — you might need other specific tools as well.
Steps to Remove Your F-150's Inner Door Panel:
Follow these steps in the correct order to ensure your door panel is loose before attempting to lift it off to avoid damage. We suggest fully disconnecting all of the switch connectors at the end to completely remove the door panel. Leaving it hanging while you work on the door can damage the switches and wiring:
Pry up the small rectangular cover panel in the bottom of the door pull to access the bolt.

Remove the bolt using the 8 mm socket.

Pull out the plastic cover behind the door handle using the hooked/pronged tool by pulling the handle out and inserting the hooked tool behind it. A hooked tool will keep you from scratching the door panel around the handle.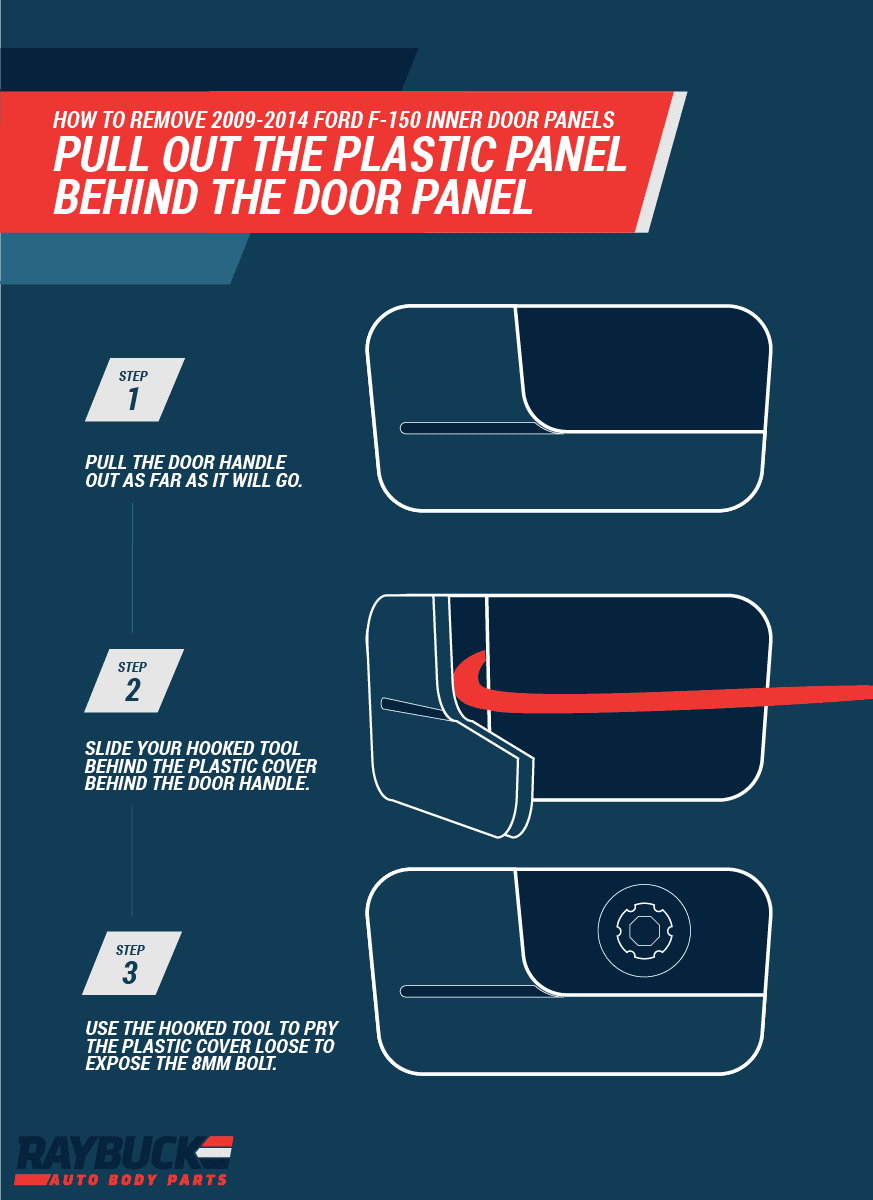 Remove the exposed bolt using the 8 mm socket.

Remove the two bolts at the bottom of the door panel using the 6 mm socket.

Lift the door panel up to disengage the tabs that hold it in place.

Unplug the two connectors for the master window switch, the door lock switch and mirror switch.

Remove the door release cable by squeezing the tabs on the blue plastic clip, passing it through the hole and disengaging the cable from the handle.