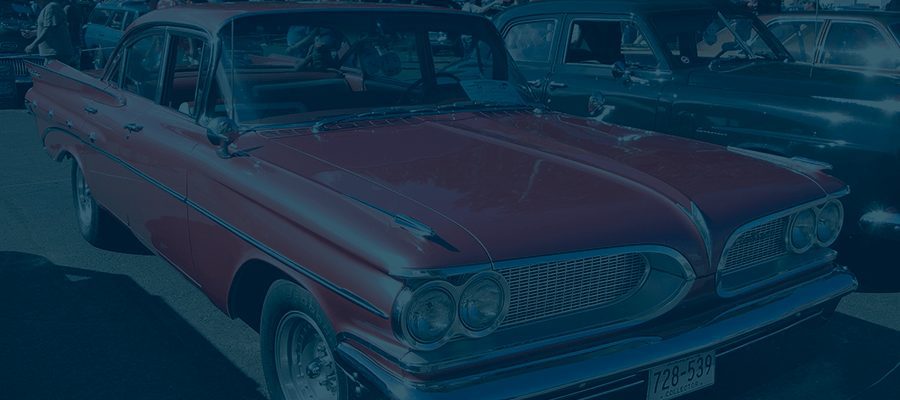 If you're looking for cheap old cars to restore, it may be time to consider some of the unique variations of Pontiac cars or the classic design of the Ford Mustang. Whatever you choose, research each part carefully to decide whether the rebuilding process will be straightforward and suitable for your budget. While some classic cars can be relatively expensive to repair, some cheap options make it easier to start the restoration process.
Explore 10 of the best cheap cars to restore below.
1. Pontiac Star Chief (1954-1966)
Among the cheapest cars to rebuild is the Star Chief. Made between 1954 to 1966, the Star Chief balanced between a full-size car with a luxury feel and a light, compact frame. With signature chrome suspenders and the iconic Silver Streak trim along the trunk and hood, the Chief's long wheelbase and unique design stood out among Pontiac variations.
Restorationists may also enjoy working with the Pontiac's engine, which links the machinery of the Sloan-era Pontiac with the Excitement Division design.
Why Restore the Pontiac Star Chief?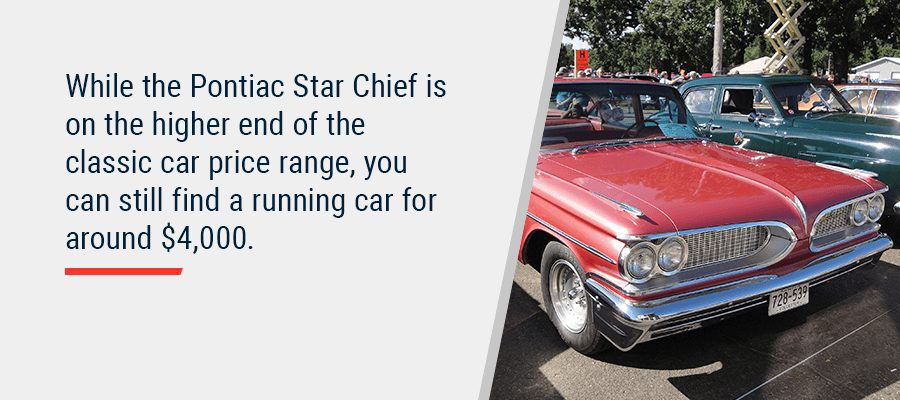 While the Pontiac Star Chief is on the higher end of the classic car price range, you can still find a running car for around $4,000. The attractive post-war design with unique fins and ornamentation of the early 1960s makes the Star Chief a great car to restore. Enjoy the V-8 options with solid horsepower and all of the available parts to enhance the vehicle.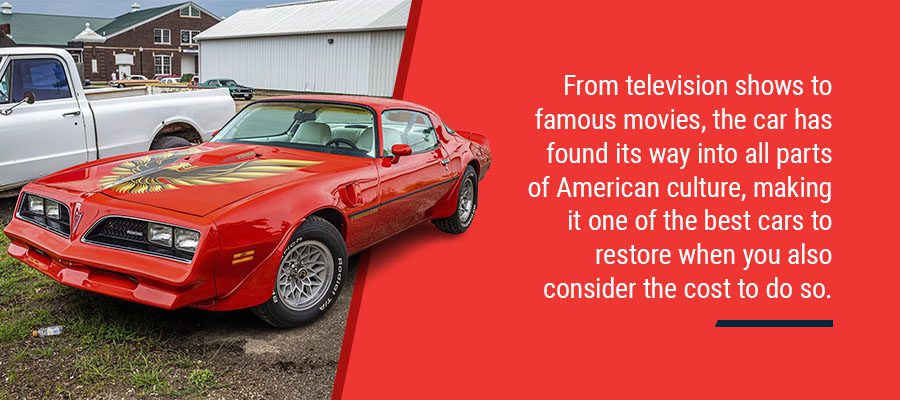 2. Pontiac Trans Am (1978-1981)
The Pontiac Trans Am is a notable classic of the highways, high school lots and racetracks. From television shows to famous movies, the car has found its way into all parts of American culture, making it one of the best cars to restore when you also consider the cost to do so.
With many notable additions and elements, as well as the sleek signature curves and raw horsepower of the late 1970's engines, the Trans Am has excellent street performance, refined handling and beautiful style. From the iconic General Motors, the Trans Am solidified itself in history as one of the most memorable cars of all time.
Why Restore the Pontiac Trans Am?
The Pontiac Trans Am is a popular classic car, offering you a piece of history that will impress other collectors. What's better is that it's economical to restore this vehicle, as many people sell parts and accessories from the period that will fit the Trans Am perfectly. The models from 1978 to 1981 are both budget-friendly and reliable vehicles to work on.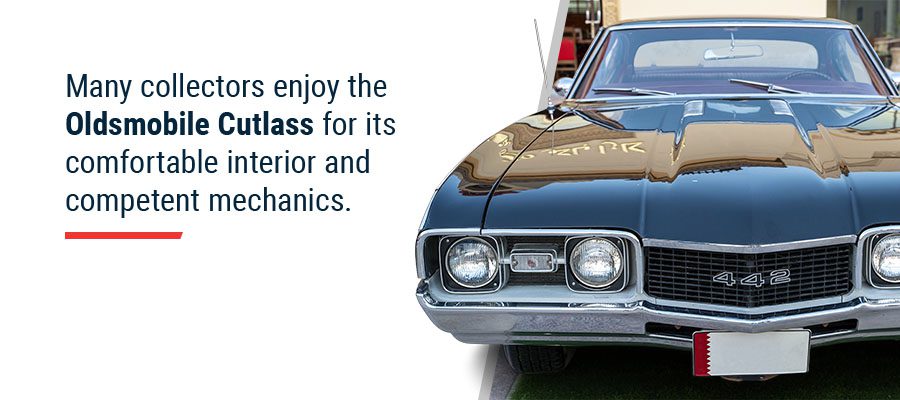 3. Oldsmobile Cutlass (1968-1972)
While the Oldsmobile Cutlass has a conservative design, the reflective material across the back of the car makes it a unique model. With a well-designed dashboard and stylish air vents, the Cutlass comes with live cruise controls on the steering wheel, antilock brakes and dual airbags, making it a great classic with a modern feel. Many collectors enjoy the Oldsmobile Cutlass for its comfortable interior and competent mechanics.
Why Restore the Oldsmobile Cutlass?
This popular vehicle is affordable among classic muscle cars, and many full models still exist on the market in decent shape. While the Oldsmobile is known for its luxury design and comfortable interior, making it a popular option, it's not so rare that you can't find one or the original parts in good condition.
Many of the Cutlass chassis parts are interchangeable with other General Motors' A-body type cars from similar eras. This means purchasing brake and suspension parts is easy and affordable. This rare classic comes reasonably priced and will be a great addition to your restored car collection.
Just remember that exterior or trim parts may not have been reproduced as much as in other models, making them more difficult to locate.
4. Ford Mustang (1979-1993)
The Ford Mustang is one of the cheapest cars for repair work you can find. With light materials, a small engine and excellent aerodynamics, the Mustang is famous for its fuel mileage, fewer emissions and classic design. From the 1979 Pace Car to the 1982 debut of the 5.0-liter HO, the Mustang's engine boasted a new GT with 225 horsepower capabilities in the 1987 to 1993 models.
Many Ford Mustang parts are easy to find on the market, with the car reasonably priced depending on the model. This makes it a great collectible and another fantastic restoration project. The straightforward design and mechanisms also mean repairing the vehicle is easier than ever.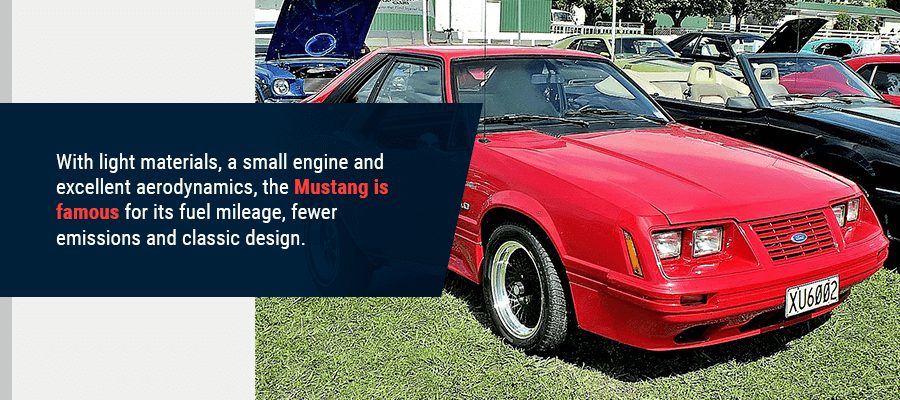 Why Restore the Ford Mustang?
The Ford Mustang has a design that's aged well, and you're sure to get your money's worth for a car that has been produced many times. It's also easy to find videos or manuals and a large abundance of replacement parts and machinery to help you repair the vehicle.
Whether you plan to contact local experts or restore the car yourself, you can check websites or local catalogs for spare parts and community support. Restored Mustangs are known to sell themselves once you've put in the effort of making one look as good as new.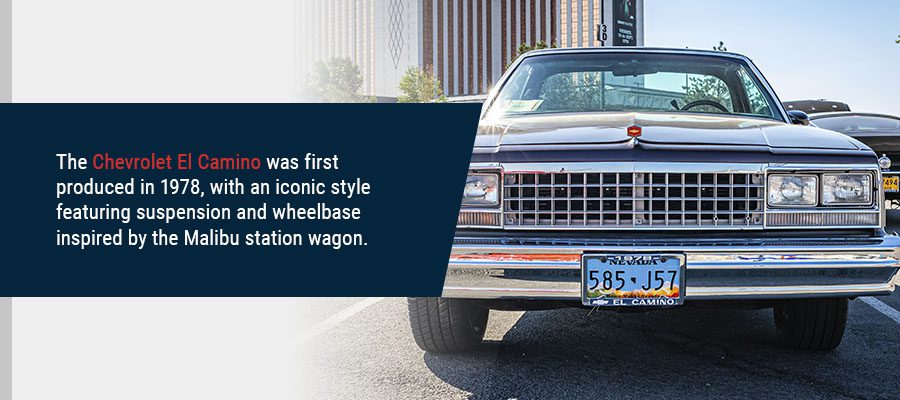 5. Chevrolet El Camino (1978-1987)
The Chevrolet El Camino was first produced in 1978. With an iconic style, suspension and wheelbase inspired by the Malibu station wagon design, the vehicle offered sheet metal doors, front bumpers and a unique chassis when it first came onto the market. This vehicle eventually stopped being produced in 1987. Though interest in the El Camino eventually waned, people have started to look to the car again for restoration purposes.
Why Restore the Chevrolet El Camino?
Because the Chevrolet El Camino has such a distinctive look and a popular G-body platform, it's one of the cheapest cars to repair. Over the years, the car has become a notable fixture in TV shows and movies — the epilogue movie for "Breaking Bad" is even called "El Camino." If you're interested in restoring a more unique-looking car that has regained its popularity, the El Camino could be the best option for you.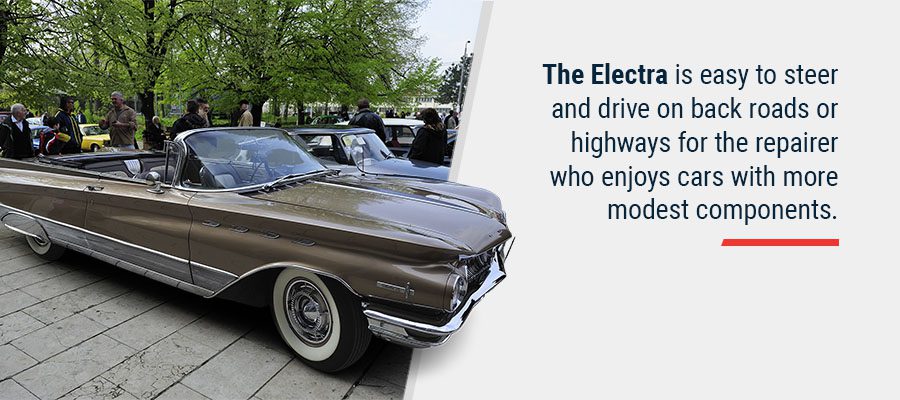 6. Buick Electra 225 (1971-1976)
If you're looking for a car with a large engine, emission reducers and a machine that cuts back on horsepower, restoring the Buick Electra 225 may be an excellent project. The Electra is easy to steer and drive on back roads or highways for the repairer who enjoys cars with more modest components. The seats make for a comfortable road trip with friends or family, with interior wood trim and stylish chrome edging, and the Buick Electra 225 is known for its quality sound and interior speakers.
Why Restore the Buick Electra 225?
When looking at cheap cars for repair, the Buick Electra 225 ensures you'll get an excellent vehicle for a low amount of money. With more interior room to work with, this General Motors classic allows you to replace more parts to create a luxury feel. Compared to earlier versions of the 224, some of which featured a convertible drop-top, these later models offer you a more affordable chance at restoring one of these classics.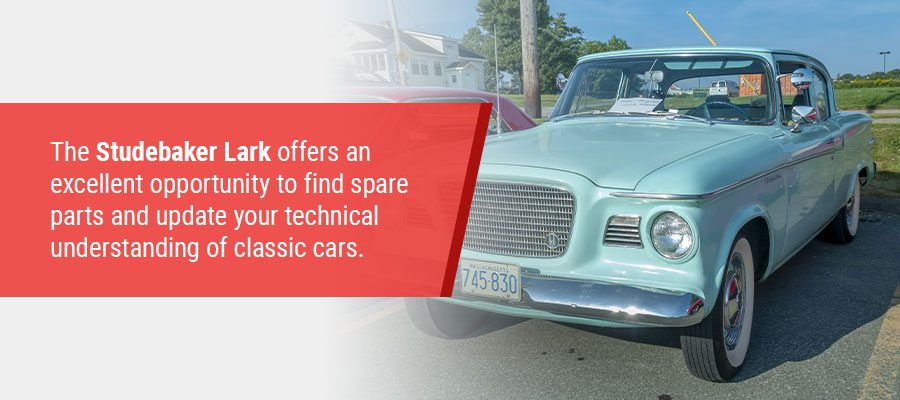 7. Studebaker Lark (1959-1964)
The Studebaker Lark offers an excellent opportunity to find spare parts and update your technical understanding of classic cars. With such a massive stockpile of old parts that went to resellers after manufacturers halted production, it won't be hard to find parts today at a reasonable price.
Though the Studebaker Lark is sometimes forgotten among car repairers, it exists in the same market as other compact cars like the Falcon, Chevy Nova and the Dart. The Lark has received a few makeovers throughout its run, with the first generations from 1959 to 1964 standing out among the others.
Why Restore the Studebaker Lark?
Restoring a Studebaker Lark can be a great conversation starter, as many markets don't offer these cars fully repaired, and you may be able to find one in good shape. With a few thousand dollars in hand, you can purchase one in decent condition and find some extra parts to get started. This is a truly unique car to round out your restoration lineup.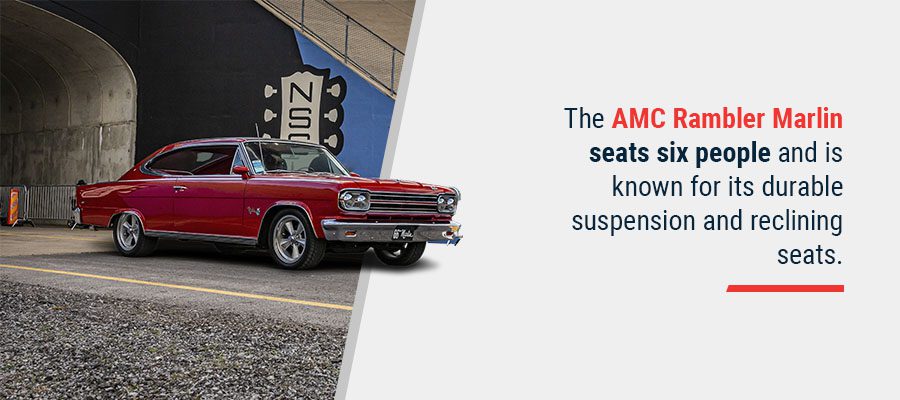 8. AMC Rambler Marlin (1965-1967)
For those familiar with the Tarpon, the AMC Rambler Marlin has a similar style and frame, sitting a few inches higher with a 112-inch wheelbase. With a notable fastback roof, rear fenders and an iconic grille and hood ornament, the AMC Rambler Marlin seats six people and is known for its durable suspension and reclining seats.
Why Restore the AMC Rambler Marlin?
Restoring the AMC Rambler Marlin allows you to work with fastback glass and interchangeable engine capabilities. Because many Marlins have gone through engine swaps, it's possible to try several mechanisms underneath the hood and see what happens. While there isn't a big collector market for the AMC Rambler, this is your chance to build a following for the classic car and add a unique vehicle to your restored car collection.
9. Dodge Dart (1963-1966)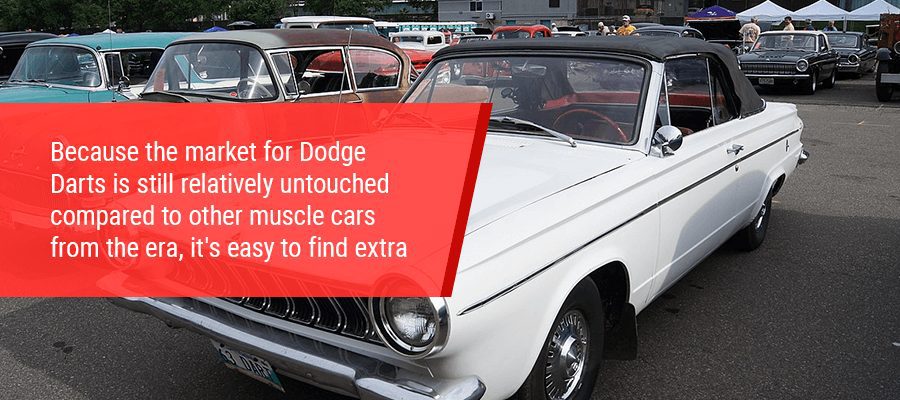 The Dodge Dart has seen five different body designs throughout its run but is most iconic for its four-door sedan, two-door sedan and two-door hard-top versions. From convertibles to station wagons, the Dodge Dart has three trim designs and a frame that's overlooked compared to other classic cars. First-generation Dodge Darts are primarily known for their timeless three-box American design.
Regarding restoration, the Dodge Dart made between 1963 to 1966 has an appealing, unique look and a sophisticated feel unmatched by other versions. Because the Dart shares many parts and underpinnings with later vehicles, it's easy to find the mechanics for the restoration process.
Why Restore the Dodge Dart?
Because the market for Dodge Darts is still relatively untouched compared to other muscle cars from the era, it's easy to find extra parts for restoration. You can find parts for the engine or the car for under a few thousand dollars and many of the six-cylinder versions of the Dart for a very low price.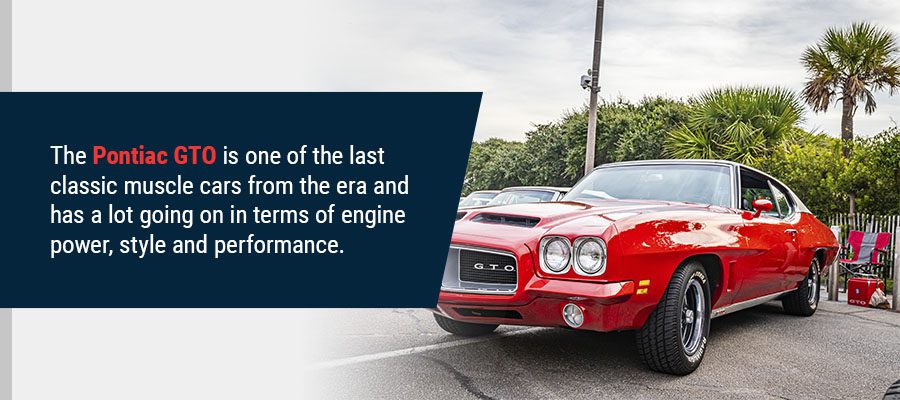 10. Pontiac GTO (1971-1972)
The Pontiac GTO is one of the last classic muscle cars from the era and has a lot going on in terms of engine power, style and performance. The V-8 engine is known to be reliable. The frame and design of the GTO have a very bold appearance that makes it stand out from other muscle cars. Many old advertisements claim that the Pontiac GTO is one of the fastest Pontiacs ever made.
Why Restore the Pontiac GTO?
Aside from being classic muscle cars, many models from 1971 and 1972 are affordable and easy to find. While this specific era might mean you miss out on the power of earlier Pontaic models, it still offers an excellent opportunity to update the vehicle. The GTO is known to be a popular and sought-after classic among restoration enthusiasts, so you're sure to find the repair process rewarding even if you don't end up selling it when you're done.
Get the Right Parts for a Great Price From Raybuck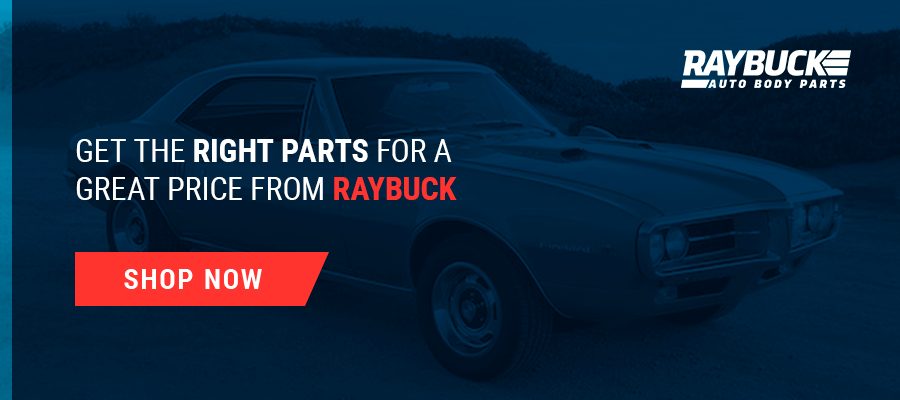 When you're venturing into the restoration process, Raybuck Auto Body Parts is here to help you find a variety of reliable parts for a great price. Our company was established in 1985 and has since built a reputation for offering quality parts for restoration or replacement needs. Our reliable sales team can help you find the right products at competitive prices to help you maintain and restore your classic cars.
Contact us today to speak to a representative about our automotive parts selection or call us at 800-334-0230.